This brand new car is unique in our Region for colour and details!
A not to miss detail on the day of your I DO in Italy is a car that fully reflects the trend of the Italian tradition, a typically Italian touch to your photos with wedding rings!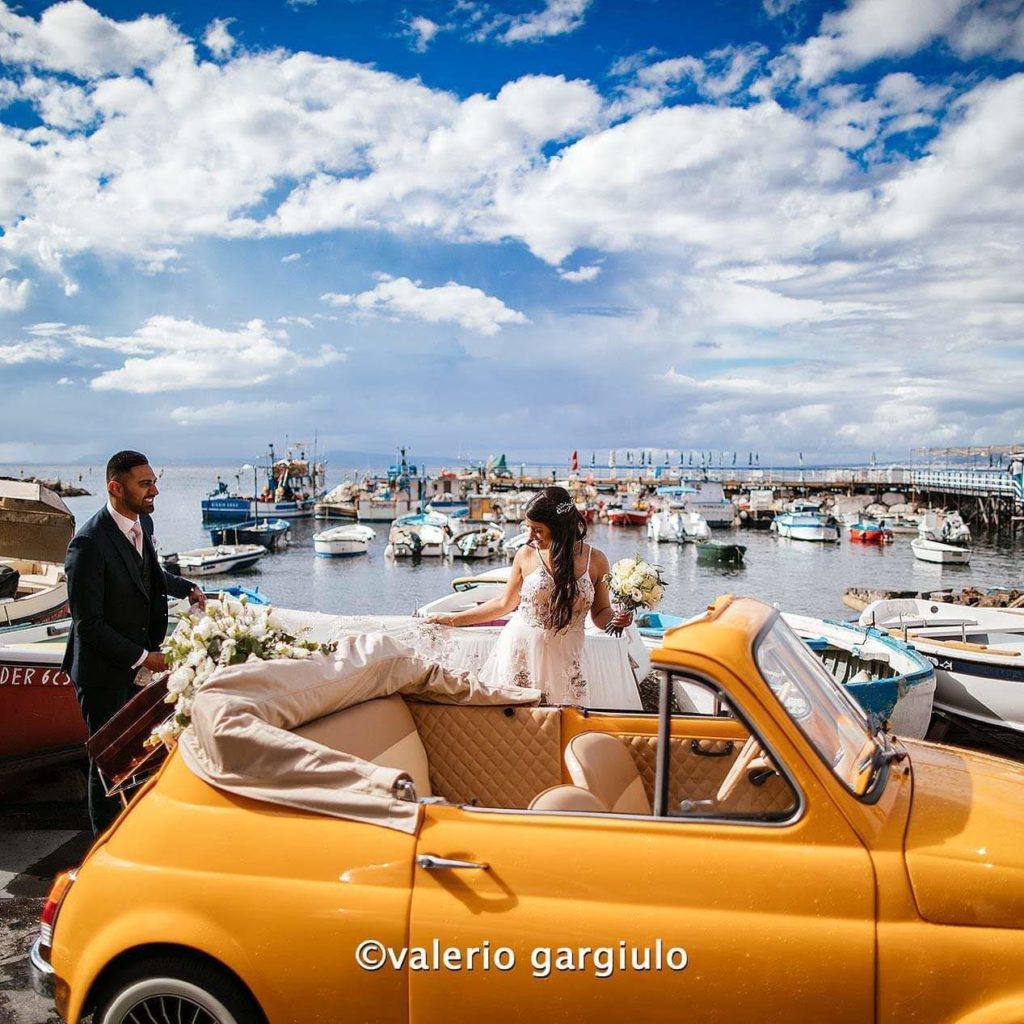 Our funny and cool proposal for you is the timeless Italian old style for excellence … the 500!
Harry up.. the only thing to do now…. TO BOOK IT!!!!!!
info@weddinginyellowvintage500.com